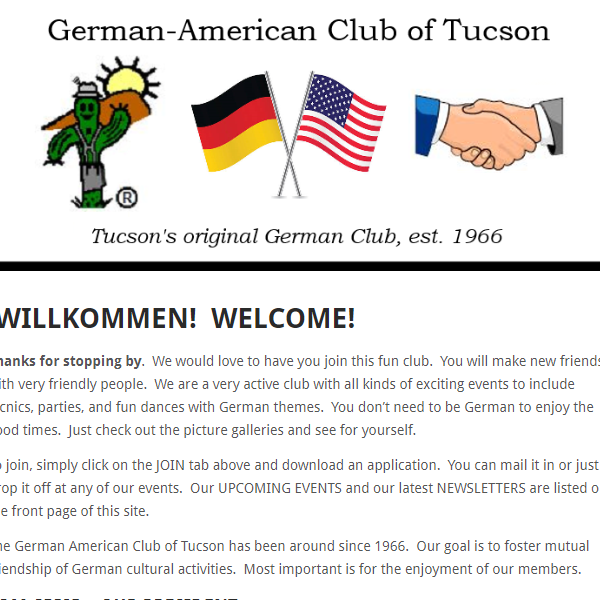 German American Club of Tucson
The German American Club of Tucson has been around since 1966. Our goal is to foster mutual friendship of German cultural activities. Most important is for the enjoyment of our members.

Our mission is to provide a sociable atmosphere where friends can join together and enjoy German cultural activities, traditions, customs and Deutsche Gemuetlichkeit.

The purpose of the club is to maintain and preserve the German heritage in the Tucson and surrounding areas.