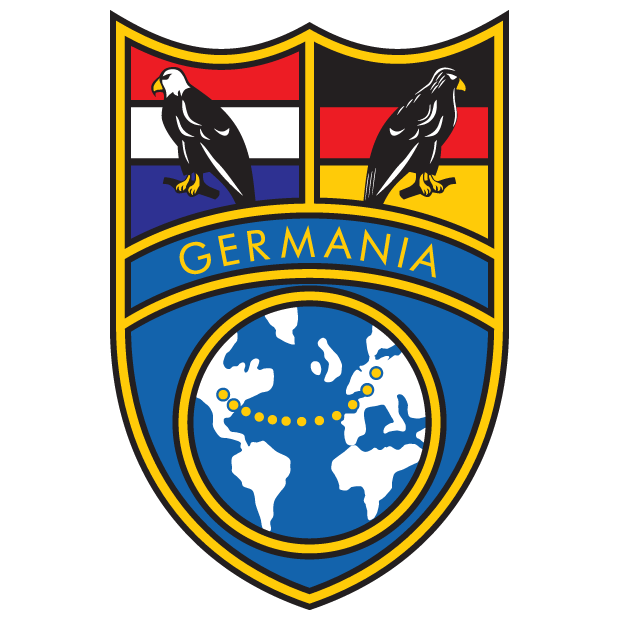 Germania Society Of Cincinnati
The Mission of the Germania Society shall be to maintain and perpetuate German Heritage in the Greater Cincinnati region. Our purpose will be to uphold the customs and traditions of Germany.

The idea for a new Cincinnati-based German society was formed in 1960 by a group of immigrants to our city. This new society would celebrate all aspects of German culture, not just a specific region or cultural group. This society would also welcome members of all faiths and refrain from political involvement. The name Germania Society was chosen in 1963, and by the end of that year, meetings were held to ratify a Constitution. The Germania Society was officially founded on May 16, 1964 with August Schneider as its first President.

The Germania Society contributed to the formation of several German-American events in Cincinnati. First, a radio program called the "Over-the-Rhine Showcase" was started in 1963 by founding member Hermann Albers. The following year, the first Over-the-Rhine Day was held at LeSourdsville Lake. In 1967, Germania Society organized the city's first Karneval Gesellschaft to celebrate the Karneval Season each year, which it has done every year since. Germania hosted Cincinnati's original Oktoberfest in 1971 and even helped start Oktoberfest Zinzinnati in 1976. In 1977, the Society completed construction of its Klubhaus and in 1985 added a pavilion to the Wiesen, or "meadow," at Germania Park. Cincinnati's first Christkindlmarkt began in 1999 and has remained the largest in the city.

Today, Germania encourages all who share our affinity for German culture to join our Society and aid in our mission. We continue to host Oktoberfest and Christkindlmarkt annually along with semi-annual Volksmarches in the Spring and Fall. In addition to the Karneval Gesellschaft, our Society also sponsors several other cultural groups, including our Schützenverein (Shooting Society), Jagdhornbläser Gruppe (Hunting Horn Players Group), Prinzengarde (Royal Guard), and our Genealogy Group.Germania continues to be a proud member of the German-American Citizens League of Cincinnati and supports several local causes.